Toys for Kids 2015
Oct 10-11, 2015. St Helen, MI
---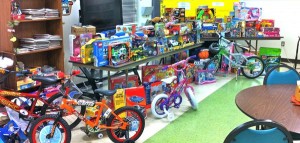 This is a Club Charity Function, it's not an event. No money, just come help out a great local charity. There'll be some riding too, if you are interested. Food included in the price and the price is still FREEEE. Dinner on Saturday.
Please bring a new toy to donate to the local Toys for Kids charity (not required, but highly recommended). Toys can be for any age and of any value. New toys only, please.
Public Campground, nearby Motels available.
Details in our forum (Members Only).
Want to check out GLDS; not a member yet? Email us for more information.