Club Ride #7
Club Ride, September 19-20, 2015. Cheboygan, MI
---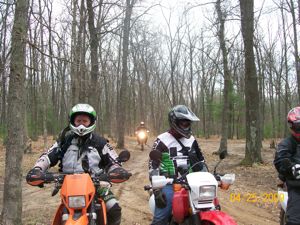 This is a Club Ride, it's not an event. There are no entry fees, no donations, no membership requirements, nothing. Just come ride with a few fellow Club members. Don't worry about crowds – these are small, social functions. We also provide dinner on Saturday night. Feel free to bring a dish to pass, but don't feel obligated.
Two loops. Street legal bikes only. There is also direct trail access.
Details in our forum (Members Only). Want to check out GLDS; not a member yet? Email us for more information.
Private camground, reservation recommended. Public Campgrounds nearby.