Club Ride #1
Club Ride, April 5-6, 2014. Tennessee (WindRock)
---
This is a Club Ride, it's not an event. No money, just come ride with a few fellow Club members.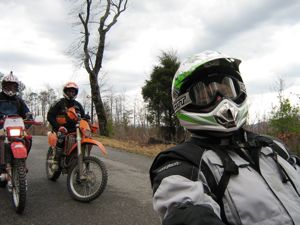 This is a new location for us with a lot more off-road riding opportunities. We will have 2 routes laid out for regular dual sport (expect pavement and dirt, that's what is here). We also have a full riding "park" available with lots of rocks, hills and other challenges, plenty of great gravel road riding too. 
Tentatively planning for Windrock Park this year, staying at their campground. We are still sorting out details, so stay tuned.
There is no cost, but there is a local permit needed if you ride in the park – available online and locally. We have Maps, Route Sheets and GPS Tracks. We are putting the routes together on-site a few days prior to the ride. Come early and help, if you dare.
Questions? Info@gldsmc.com