GLDS Annual Club Meeting
Noon on Saturday, March 8th, 2014 at the Dell Event Center in St Johns, Michigan
Annual club meeting, new and prospective members welcome!
Our annual meeting is Saturday, March 9th. It starts at noon and will end by five. We will be providing food and soft drinks. You are welcome to bring a dish to pass, but this is a catered event so no need (or just bring desert). Major thanks to everyone who has brought the delicious sides and deserts at the last meetings, it's been great stuff!!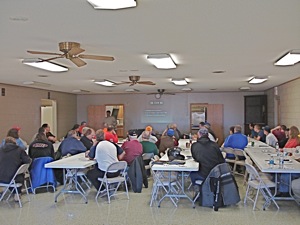 Saturday, March 8th, noon to 5 PM.
Lunch is being catered in by Get Catered.
Meeting is from noon until 3 with food starting at noon.
Location is 5556 Michigan 21 St Johns, MI 48879.
About 3 miles east of US-127 on M-21.
From US-127:
Take the M-21/St Johns exit.
East on M-21 three miles to Dell Event Center on south side of the road.